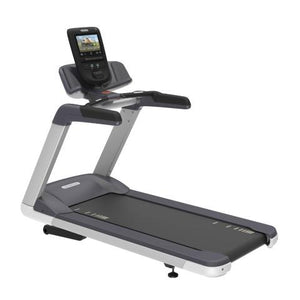 "Get Your Heart Pumping with the Ultimate Guide to Treadmills: Types, Features, and Top Picks"
Looking for an effective and convenient way to stay fit? Look no further than a treadmill! Whether you're a seasoned athlete or just starting out, a treadmill can provide an excellent cardio workout in the comfort of your own home.
Treadmills come in a variety of types, including motorized, manual, and incline treadmills. Motorized treadmills are the most common and popular for home use. They have a motor that powers the belt, making it easy to walk or run on the machine. Manual treadmills are self-powered and require you to use your own body weight to move the belt. Incline treadmills have an adjustable incline, which can help you burn more calories and build strength.
One of the benefits of using a treadmill is the ability to control your speed. Most treadmills have speed controls that allow you to adjust the pace to your desired level. This makes it easy to start slow and gradually increase your speed as you build your endurance.
Another important feature of treadmills is the heart rate monitor. This allows you to track your heart rate and ensure that you're working out at an appropriate intensity level. Some treadmills also come with an LCD display that shows your progress, including your heart rate, distance, time, and calories burned.
Treadmills also come with a variety of workout programs that can help you achieve your fitness goals. These programs are designed to provide you with a specific type of workout, such as hill intervals or interval training, and can help you mix up your routine to prevent boredom and plateaus.
Another key feature of treadmills is the cushioning system. This can help reduce the impact on your joints, making it easier to exercise for longer periods of time without discomfort. The belt size and maximum weight capacity are also important considerations, especially if you're a larger or taller person.
Safety features are also important when using a treadmill. Most treadmills come with a safety clip that can be attached to your clothing to stop the machine in case of an emergency. Additionally, some treadmills have an active status light that lets you know when the machine is in use, as well as accessory holders for water bottles and other items.
If you're looking for a commercial-grade treadmill, the Precor TRM series and Experience series are excellent options. These treadmills come with features such as Ground Effects and Integrated Footplant technology, P30, P62, and P82 consoles with touchscreen displays, and Preva Network compatibility for tracking your progress over time. SmartRate heart rate monitoring and motorized incline options are also available, as well as multi-ply belts for added durability.
In conclusion, treadmills are an excellent piece of fitness equipment for anyone looking to get their daily cardio exercise. With their adjustable speed controls, heart rate monitors, and workout programs, they can help you achieve your fitness goals and stay healthy. So why wait? Invest in a treadmill today and start reaping the benefits of regular exercise!
---